What We Believe
Real Estate Fees should be based on the services delivered, not on a percentage of the value of the home
Customers should have a choice in which services they want to purchase
Sellers should have a team of agents working for them, not just one agent.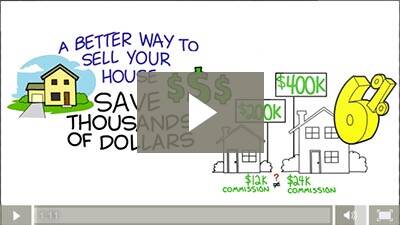 How We Do It
We offer a menu of real estate services from which to choose
We charge a flat fee per service offered
We educate our customers on each of our services so they can decide which services they need and which they don't
We employ a team of licensed real estate agents that is there to help all of our clients in the various stages of the home selling process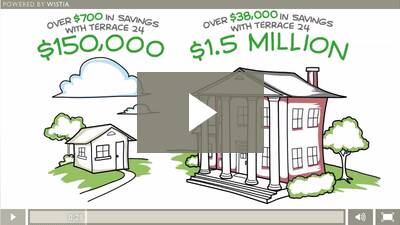 Why We Do It
If you're wondering WHY we do it, take a look at this article about the history of Terrace 24 Realty. The short answer is that Mike Minihan, Terrrace 24's founder, was fed up with the pervasive lack of professionalism in the real estate industry, and had trouble continuing to overcharge his clients just because that's how things had always been done. Instead he decided to start Terrace 24 Realty and answer the question "What happens if we charge for the services we actually provide, instead of taking a portion of the home's value?"
Hear From Our Clients
Watch actual clients explain why Terrace 24 is great. You can also check out our reviews on Zillow. We've got a 5-star rating. We don't just save you money, we're also very good at what we do.
Take a Test Drive
Not ready to give us a call? No problem, head over to our Package Selection page and see how the process works, and just how much Terrace 24 Realty can save you.